Waterford Crossing Subdivision in Strongsville Ohio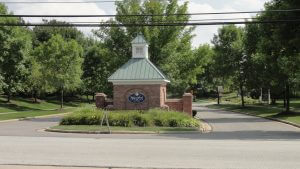 Waterford Crossing is the culmination of years of experience and planning. Built upon the many previous successes designed and developed by The Park Group Companies of America, this master-planned neighborhood contains the best that a first-class lifestyle community can offer.
At the core of Waterford Crossing is the developer's vision of a grand avenue--Waterford Parkway. This unique, scenic street serves as the means of access into the enclaves of homes within the community. At its entrance, residents and visitors are greeted by a classic brick guardhouse-style sentinel and a placid lake accentuated by its own naturalistic fountain plume. The parkway is designed as a grandly landscaped and lighted path with no homes encroaching upon it. Instead, all the homes of Waterford Crossing enjoy the serenity and safety of being located on tranquil side streets, courts, and cul-de-sacs.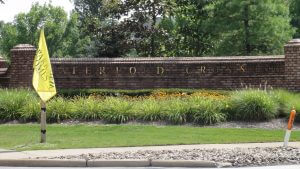 Waterford Crossing is convenient to major highways, downtown Cleveland, Hopkins International Airport and major business, shopping, entertainment and recreation centers. Yet, residents of this master-planned neighborhood enjoy the peacefulness of living in an area appreciated for its clean, natural surroundings. Greenbelts of trees and lawns weave around the homesites.
Planned as a full-fledged family lifestyle community, homeowners in Waterford Crossing have the distinct advantage of making recreation an integral part of each family members' life. It's truly an easy living community with a heart of recreational facilities. Residents can take full advantage of their own private community clubhouse, swimming pool, tot lot area, lighted tennis courts and sand volleyball courts, and meandering green areas. With superbly planned recreation facilities like these, active living doesn't have to stop at the backyard for residents in Waterford Crossing who can play where they live--and live where they play. Also located in the heart of Waterford Crossing is Strongsville's ninth elementary school.
Inaugurated at its opening as the site of the impressive 1994 Homearama, Waterford Crossing ushers the best of thoughtful planning, exceptional homes and recreational living into the next century.
Information from Community site that can be found here!
Email us for a list of homes in Waterford Crossing at [email protected]
Strongsville Colonial Homes for Sale Here!