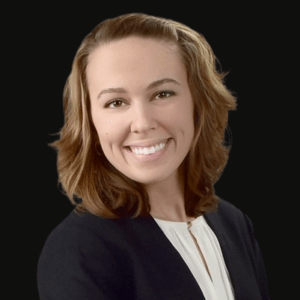 Taylor Lehmann is a dedicated Realtor with The Incorvaia Team of Keller Williams Elevate. While studying psychology at Ohio University, she developed a passion for helping and working with people, driving her to pursue a career in Real Estate.
She chose real estate because of her love for working with people and being able to assist them with knowledge, loyalty, and care in making one of the biggest investments in their lives. Taylor's passion for helping others is what drives her to dedicate herself to each of her clients. She believes that with each encounter is an opportunity to build a new relationship and a lasting impression in each of her client's lives. Her dedication to her clients is what allows herself to be available to them at all times. She strives to keep them consistently informed, give them the best possible care, and to have them well educated throughout the entire process of selling or purchasing a home.
Taylor Lehmann is a loving wife and mother of 3. When they aren't homeschooling their children, she and her husband spend their free time doing family activities together. Taylor has always had a love for being very involved in sports and athletics and has continued to foster that love into her daily life by weight training, running, and yoga. She grew up living in many of the different suburbs of Cleveland, giving her an extensive knowledge of the Cleveland area. Selling or purchasing a home is a big decision, and can be both nerve-wracking and fun. Taylor's goal is to try to take the stress and anxiety out of it for each of her clients and leave the fun and excitement to them.