10 Questions To Ask At An Open House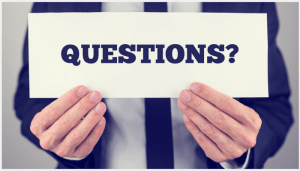 Open Houses are the best way to view a home in a comfortable, no-pressure manner. Typically, you stroll through on your own, discovering features and experiencing the house as a whole. But if you're seriously in the market to buy, you need to know all the facts about the home and what to ask. Below are 10 of the basic things to ask during an open house.
1. How Long Has The Home Been On The Market?
It's always best to ask this, although you can actually find out on your own just by visiting websites like Trulia or Zillow. By asking this, you'll be able to tell if your answers match and go from there. One reason the property may have stayed on the market for a long time could be that an offer didn't go through due to financing or any other reasons, which doesn't really reflect poorly on the property, so it's still best to ask.
2. Has There Been Any Change On The Asking Price?
If there has been a decrease on the seller's initial asking price, the seller's agent won't hesitate to tell you that. This could also signify that the price might be flexible. Furthermore, if the asking price has not changed in a long time, this could indicate that the sellers are not willing to bulge or go lower on their asking price.
3. What Issues Does The Property Have?
Ask for a disclosure statement, which reveals whatever the seller knows about the property. It is best to protect yourself from any future problems like clogged drainage, termites, etc. By simply asing this, you could make sure you will not be moving into a house that has been labeled as "renovated" and "just like new" but actually needs a lot of work and money.
4. What Much Did The Previous Owner Pay For Utility Bills?
Homeowners need to know what it costs to heat and light an entire house. You can also use this information to formulate a future budget and make sure you're comfortable with it.
5. Why Are The Owners Selling The Property?
The reason could be the something about the property itself. If it's something you believe won't be a problem for you, then it's still could to know. The answer can give you valuable information that you may need later in order to negotiate. If the seller has to relocate because of a job, he might be more open to a lower offer for faster sale. Also, note that an older couple looking to downsize might not be in as big a hurry to sell.
6. What Are The Recent Comparable Sales In The Area?
A term used in the real estate industry, comparable sales, or "comps" are what homes in the area recently sold for. If you like the house, make sure that the real estate agent provides you with a list of prices of recently sold homes that are under the same category and characteristics as the home you're looking at. If this property's price is much higher or lower than the comparable sales, something is amiss. A higher price may mean the seller has unrealistic expectations. A listing well under the others can spell trouble.
7. Are There Any Other Fees Or Dues Associated With The Property?
There might be additional association fees or monthly dues required from the property. The answer to this will give you a more accurate idea of how much you need to budget not just for the mortgage, but also for any additional costs.
8. Are There Any Community Restrictions?
Neighborhood might be a deal breaker. Find out what you can and cannot do in the are if you do purchase the house. Homeowner's Association may have imposed rules when it comes to the design of the home, or many other things.
9. What Stays With The Home?
You might be eyeing the billiard table you see during the open house, but it might actually end up not being a part of the deal. You need to know whether you have to buy new appliances, window treatments, light fixtures and anything else. But if the owner throws them in, then you'll have a little more to spend on the house and if not, you may be able to negotiate with the price.
10. What Can You Tell Me About The Neighborhood?
If the area has a high crime rate or the schools are horrible, it's most likely that the selling agent won't share those details. But he's likely to divulge the demographics – families, retirees or young singles, so ask. You can also do your research on the internet or any public records.
If you are planning to sell your home, let The Incorvaia Team make the process as easy as possible for you. Call us today!