3 DIY Fixes You can do Before Selling Your Home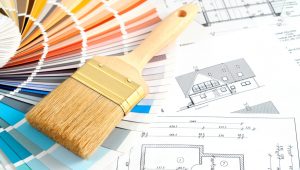 When it comes to the home selling process, you can expect that there will be a few things you can't control. However, there are also a lot of things you can do something about, and it would be a shame to miss out on scoring a good deal on your sale simply because you failed to address them. Here are a few relatively simple, do it yourself fixes you make to improve your home value:
1. Rethink your paint. The colors of your home will be one of the first things potential buyers will notice. If your house is painted a radically different color from the rest of the homes in your neighborhood, it will stick out like a sore thumb, and not necessarily in a good way. You may want to consider repainting it to a more neutral color, especially if it's currently a louder color like bright yellow or pink. The same principle applies to the interior of your home. Most buyers will not appreciate bright orange or neon green walls, so go for more innocuous shades of beige, while and light blue or gray.
2. Depressing landscaping. You may already know that potential buyers will often judge your home within seconds of laying eyes on it, which makes improving your home's exteriors that much more urgent and important. It won't matter how gorgeous your home looks on the inside, if your front yard is unkempt, cluttered and full of weeds, you won't ever get the chance to show off your home's interiors since no one will want to bother stepping inside. Before you put your home on the market, make sure to mow your lawn, trim your plants, weed your garden and clear your walkway and driveway of any clutter and fallen leaves or branches.
3. Update your kitchen. The kitchen is one of the most important rooms in a house, and one that buyers will often pay extra close attention to when viewing your home. While a complete kitchen makeover could be outrageously expensive and time-consuming, we're not suggesting anything so drastic. Simply giving the walls a fresh coat of paint will go a long way towards giving it a nice new look. Updating some of the smaller appliances and fixtures such as cabinet knobs and drawer handles will also give your kitchen a quick and easy upgrade.
If you are planning to sell your home, let The Incorvaia Team make the process as easy as possible for you. Call us at 440-879-7130 today!