North Royalton, Ohio, is a quiet city with genuine small-town charm. Winding roads make their way through thick layers of trees that give way to open green fields.
Lightly misted in occasional rains, North Royalton maintains a close-knit vibe with a strong sense of community spirit. The city is far enough away from Cleveland to avoid the hustle, bustle, and congestion – and yet close enough to take full advantage of the creature comforts and luxuries that big cities provide.
The area is peppered with well-established modest homes coupled with stately new construction. The city has recently added a new library building as well as a YMCA community recreation center and enjoys a variety of parks that envelop nearly ten percent of the city's landscape.
It's a quiet, relaxed lifestyle, but there are still plenty of things to do in town.
Things to do in North Royalton
The jewel of North Royalton is its recently built YMCA building that also serves as the area's recreation center. The center spans 50,800 square feet and includes an aquatic center, an elevated indoor track, fitness center, weight room, group exercise studio, cycling room, gym, and an outdoor playground.
Another new addition to the North Royalton community is the North Royalton Branch of the Cuyahoga County Public Library, constructed in 2013. The Cuyahoga County Public Library is the country's busiest per capita library system, situated just two miles from the city center.
There are plenty of places to shop in and around North Royalton, including Wallings Plaza Shopping Center, Albion Plaza Shopping Center, Timber Ridge Plaza, Royalton Plaza Shopping Center, Royalton gifts, and other unique boutiques and stores.
Although there are no golf courses directly in North Royalton, you can practice at the family-friendly Mr. Divot's Driving Range. However, there are dozens of public and private golf courses and clubs in surrounding areas.
Ready to show yourself some pampering love? North Royalton is home to a variety of spas and salons, including Holistic Halo Salt Spa, Extasis Salon and Spa, Enzo's Salon and Spa, and The Lash Room Skincare Studio.
Hungry? You won't need to travel far from home for a tasty bite. There's an eclectic collection of unique dining options in North Royalton, including Amici Restaurant and Bar, Kavana Social Kitchen, Carrie Cerino's, the Jaipur Junction, The Hidden Back Yard, and more.
And, of course, due to the convenient location of North Royalton, Ohio, you're just a hop, skip, and jump away from an endless array of recreation, entertainment, art and culture, casual and elegant dining, and more.
Homes for Sale in North Royalton
Schools in North Royalton
Students living in North Royalton, Ohio, attend schools managed by the North Royalton Schol District.
Within the district, there are three elementary schools, including Albion Elementary, Royal View Elementary, and Valley Vista Elementary. Junior high students attend North Royalton Middle School while high school students go to North Royalton High.
There are two private schools in North Royalton, including St. Albert the Great School and Royal Redeemer Lutheran School, both of which serve students in grades K-8.
The Climate in North Royalton
North Royalton, Ohio, receives about 160 days of sunshine per year, in contrast to 144 days with measurable precipitation.
On average, the area receives about 38 inches of rain and 51 inches of snow.
High summer temperatures in North Royalton average around 83 degrees while winter lows fall below freezing at 21 degrees.
Transportation in North Royalton
North Royalton, Ohio, is within three miles of both I-71 and I-77 and is just minutes away from the Cleveland Hopkins International Airport.
Bus service is available through the RTA #45-45A, #20, and #135.
Uber and Lyft rideshare services are also available.
Living in North Royalton
North Royalton encompasses 21.3 square miles in Cuyahoga County, Ohio. There are approximately 30,294 residents who make themselves right at home in the 44133 zip code.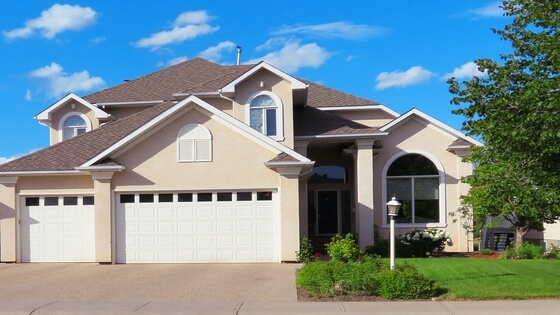 Among its residents, North Royalton's median annual household income is about $68,559, well over the Ohio yearly average household income of $54,021.
The median home value in North Royalton is about $203,232, compared to the state's average home value of $144,200.
Conclusion
North Royalton, Ohio, offers a comfortable, quiet lifestyle amidst mature trees, grassy fields, and the beauty of nature.
The community is full of things to do, including a state-of-the-art community center, a new library, a plethora of parks, shops, spas, restaurants, and other things to do.
North Royalton, Ohio, is the ideal place to hang your hat and settle in at home.
Have Questions? Ask The Incorvaia Team!
The Incorvaia Team is the best source of information about the local community and real estate topics. Give us a call today at 440-879-7130 to learn more about local areas, discuss selling a house, or tour available homes for sale.