Interesting Facts about Strongsville from the 2010 Census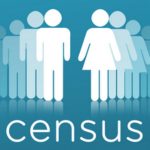 Figures from the 2010 Census have just been released, and so far they have revealed some interesting new facts about Strongsville.
The city has gotten bigger. Figures show that it has grown by 892 people to total 44,750 and by 1,613 housing units to a total of 18,476.
The city has gotten more diverse. The number of Caucasians in town has gone down, and minorities account for all the new residents. This is true not just for Strongsville, but all of Ohio as well. In Strongsville, the African American population increased 53 percent to 845 residents; the Hispanic and Latino population increased 64 percent to 912 residents; and the Asian population increased 30 percent to 1,833 residents.
The city has gotten older. The median age has gone from around 39 in 2000 to around 45 today.
The figures also show that traditional families with children make up around 25 percent of households, and households with senior citizens almost equal households with kids.
These figures show that Strongsville is making progress, and that it is a culturally diverse and family friendly city to live in.