Keeping Your Home Safe During an Open House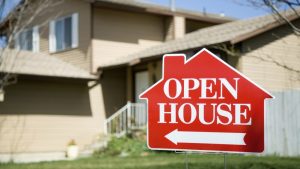 Holding an open house requires you to have some measure of faith. Before the day itself, you will spend a lot of time and put a lot of effort into cleaning, de-cluttering and staging your home to look its best, all in the hopes that a potential buyer will walk through, fall in love with it and make an offer, preferably close to your asking price, and preferably in cash. Taking that risk is nerve-wracking enough, but there are also security concerns that may worry you, especially when you think about how you are basically inviting complete strangers to walk through your home amongst all your personal items, some of which may be very valuable. Here are a few things you can do before your open house to minimize security issues:
1. Remove all prescription drugs from your counters and medicine cabinets, even if you think they are harmless. You might not have even thought of this one, but you would be surprised at just how snoopy people can get when viewing homes for sale, and open houses can be a huge temptation for drug addicts or dealers in search of abusable drugs.
2. Keep all keys, remotes and fobs either locked away or in your pocket for the entire duration of the open house. If you have an extra garage remote, don't forget to keep that as well. Keys and remotes are small and easy for unscrupulous visitors to swipe and slip into their pockets, then return later on to steal your car or belongings!
3. Protect yourself from identity theft by locking away all your important documents such as birth and marriage certificates, bank and credit card statements, and pretty much any personal information you wouldn't want a stranger getting their hands on. Valuables aren't the only things that people steal, identity theft is a serious issue and must be treated accordingly.
4. After the open house, walk through your home and make sure every single window, door and gate is locked, even the ones on the second floor. Thieves have been known to attend open houses and unlock windows and basement doors with the intention of returning later on to rob the place. Don't take any chances.
If you are planning to sell your home, let The Incorvaia Team make the process as easy as possible for you. Call us at 440-879-7130 today!