Reasons Why Your Home May Not Sell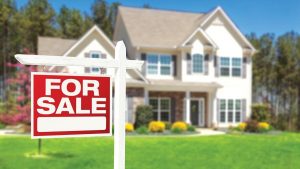 If your home has been on the market for a while and still hasn't sold, there may be a number of reasons behind it. It could be that the market is slow, or you may have priced your home incorrectly. These are things you will need to consult your real estate agent about as you may need someone with their experience and expertise to explain things clearly to you and help you come up with a new strategy to sell your home. However, sometimes homes don't sell for the most mundane and simple reasons. Here are a few surprising and most commonly overlooked reasons why homes don't sell, and some tips on how you can avoid them:
1. Messy closets. If you're not the type who's very particular about tidying up your home, it may be tempting to just shove all your extra stuff and clutter into a closet, especially when preparing your home for an open house. However, you should never take it for granted that your potential buyers won't go poking around into your closets and finding your mess. Buyers actually love to look into cabinets, drawers and closets, because a lot of them like to try and imagine fitting their things into them when they look at houses. A good solution would be to remove excess things and put them in a storage unit or stash them temporarily in a good friend's garage. The fewer things you have in your storage areas, the bigger they'll look, and the better impression you'll create on your potential buyers.
2. Pet problems. Just because you adore your pets and treat them as family does not mean that all your potential buyers will too. Pets can actually be a big deal-breaker for buyers who suffer from allergies. When showing your home, you should always make sure to leave your pet at a kennel or a friend's house and put away all your pet paraphernalia as well. This includes bags of pet food, toys and leashes. Also do your best to get rid of any lingering pet odors and consider getting your wall-to-wall carpeting steam-cleaned before showing your home.
3. Uncomfortable temperatures. This seems like a very minor detail, but you would be surprised how many buyers have lost interest in a home simply because it was too hot or too cold when they stepped in to look at it. When setting your home up for an open house, be sensitive about the temperature. It should be comfortable and give off the impression that your house would be a comfortable one to live in.
4. Dirty fingerprints. Really, no detail is too small when it comes to showing your house to potential buyers. They will look at absolutely everything. Unsightly fingerprints on the walls, windows or metal fixtures and appliances can turn a buyer off and make your home look like a housekeeping nightmare.
If you are planning to sell your home, let The Incorvaia Team make the process as easy as possible for you. Call us at 440-879-7130 today!