STEPS in Strongsville set to Expand its Facility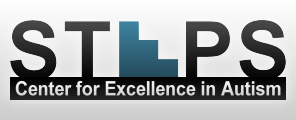 STEPS Center for Excellence in Autism in Strongsville is planning to expand its facilities and services in the area. The Center has applied to the Strongsville Planning Commission to take up an additional 5,400 square foot unit in the building it currently occupies at 21337 Drake Road. It plans to use the new space to serve its older students, whose ages range from 14 to 21 years old.
Administrator Kim Baron explained that the Center is hoping to open the new facility by the end of June in order to serve its seven existing adolescent students. There are further plaans to open the addition to new clients by fall 2012.
According to Baron, serving the older and younger students in separate facilities can be likened to the relationship between a high school and an elementary school.
She said, "We want to be able to serve our adolescent students better."
She added that the Center will most likely hire two additional staff members once the new facility opens.
The Center also works with St. Adalbert Church in Berea, and opened its Strongsville facility a few years ago. It "specializes in the treatment and education of persons diagnosed with autism and related developmental disabilities. STEPS consultants utilize treatment modalities that are based on principles of ABA (applied behavior analysis), including Applied Verbal Behavior." The Center's web site states that the goal of STEPS is "to help each individual serviced to reach their full potential for happiness and independence." It currently serves around 30 students at the Drake Road facility.