Work with a Real Estate Professional to Buy Your Dream Home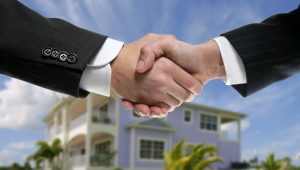 It used to be that the first step to buying or selling a house was to go ahead and contact a real estate agent. Things have changed. With the advent of the Internet and so much information and resources readily available online, more and more people are starting to think that they don't really need an agent to help them out with their real estate transaction. To a certain extent, they're right, especially if they have already bought or sold several homes and are very familiar with the process. But for first time home buyers and most people who have only ever bought or sold one or two houses before, a real estate professional's knowledge and guidance is crucial.
Some processes during a real estate transaction can be quite tedious and complicated, especially closing, and an experienced professional would be able to make things go more smoothly for you. If you are looking to buy a house and are considering working with a buyer's agent, they would be able to negotiate the best price and terms for you, and help you spot any defects or potential problems you might miss. There are many benefits to working with a professional, it's only a matter of finding the right one.
Good real estate agents are armed with enough knowledge, experience, and expertise to be a valuable source of information and to provide proper guidance. A good agent is attentive and never too busy to keep in touch with you or answer any questions you might have. A good agent genuinely cares about helping you and will do everything they can to address your concerns. Above all, a good agent is honest and trustworthy, and will not simply use you as a stepping stone to make as much money as quickly as possible. There are ways to find people like that, and if you avail the services of a good real estate agent, the amount of stress and work you will be saving yourself will be well worth it.
If you are planning to buy a home, let The Incorvaia Team make the process as easy as possible for you. Call us at 440-879-7130 today!