Columbia Station is a quaint community in Ohio, about 30 minutes from Cleveland. Although commonly referred to as Columbia Station, the area is officially called Columbia Township, or just Columbia.
It earned its nickname before the mid-twentieth century when townships were recognized by their post office name. Columbia Township's post office was housed within the train station, hence the name, "Columbia Station."
Columbia Station is the easternmost of Lorain County's townships, where the west branch of the Rocky River and Plum Creek trickle through the township from south to north.
Today, the relatively small community enjoys a comfortable lifestyle surrounded by excellent schools and plenty of things to do, including golf, shopping, dining, parks, recreation, and entertainment.
Things to do in Columbia Station
One of the most popular pastimes in Columbia Station is golf, made evident by the eight public and private golf courses and country clubs within the township, and dozens more in surrounding areas.
Shopping has a significant influence in the Columbia Station area, boasting four malls within ten miles. The nearby malls include Grand Pacific Junction Historic Shopping District, Southpark Mall (and movie theater), Great Northern Mall, and Crocker Park.
There's a unique combination of eclectic menus to choose from in Columbia Station's many restaurants. Enjoy local favorites like Joy's Pizzeria and Grill, Smoking Bean Cafe and BBQ, Bootlegger's Grille, Barbarino's Restaurant, West River Cafe, and more.
Columbia Reservation, which opened in 2003, spans 409 acres of wetland reservation, created ponds around waterways flowing along the west branch of the Rocky River. The park offers miles of trails, a playground, miniature golf, an outdoor movie theater, and a concessions stand.
Columbia Township Park caters to sports, fitness, and fun. The park is equipped with seven baseball and softball fields, two tennis courts, two basketball courts, a volleyball court, fitness track, horseshoe pits, a playground set, and six pavilions.
Ten minutes from town is the Swings-N-Things Fun Park. This double-decker play place offers arcade games and prizes, as well as batting cages, bumper boats, go-karts, and miniature golf. Swings -N- Things Fun Park also has paintball, a Kids Korner, and more.
The venue is ideal for birthday parties, especially with the in-house shop, The Ice Creamery. There are also picnic pavilions and options for group outings.
And, with its proximity to Cleveland, there's a world of adventure right outside your doorstep.
Homes for Sale in Columbia Station
Education in Columbia Station
The Columbia Local School District governs students living in Columbia Station who attend public schools.
Within the district, there's one elementary school: Copopa Elementary, one middle school: Columbia Middle School, and one high school: Columbia High.
There are no private schools directly in the township, but there are dozens to choose from in the surrounding areas.
Higher education is easily attainable as there are several colleges and universities within 100 miles of Columbia Station.
The Climate in Columbia Station
All four seasons burst with vibrant colors in Columbia Station, creating the perfect setting for indoor and outdoor activities.
For fun in the sun, Columbia Station receives about 163 days per year of sunshine. High summer temperatures in Columbia Station hover at around 84 degrees.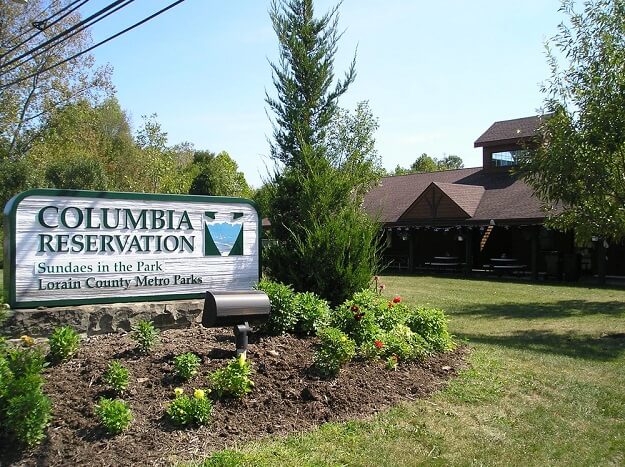 The area receives about 138 days per year with some form of measurable precipitation, which collectively amounts to 39 inches of rain and 52 inches of snow.
Winter temperatures in Columbia Station drop to below freezing at 21 degrees, perfect conditions for snowball fights, and sledding.
Transportation in Columbia Station
While there isn't a bus system that runs through Columbia station, there are curb-to-curb services available through Uber, Lyft, and other rideshare services.
Air travelers have options. The Columbia Airport is a privately owned airport made available for public use.
The Columbia-Hopkins International Airport is also conveniently located nearby.
Living in Columbia Station
Just under 10,000 residents are making themselves comfortably at home in Columbia Station's 44028 zip code in Lorain County, Ohio.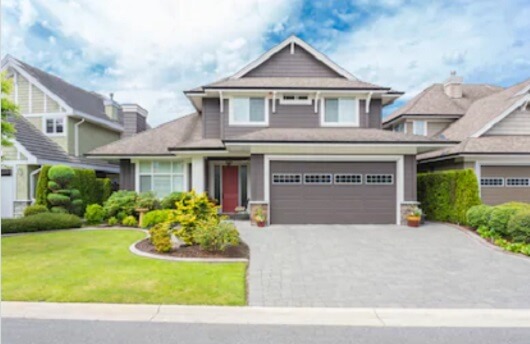 Among its residents, the median household income for Columbia Station is approximately 71, 400, far above the Ohio state median household income of $54,021.
Columbia Station's median home value is around $209,000, compared to the state's median home value of $144,200.
Conclusion
Columbia Station, Ohio, is a picture of quintessential America where hard-working families celebrate life to the fullest. The area is chock full of things to do indoors and out, year-round.Â
When you're ready to settle into your new home, in a community that knows how to live together, work together, learn together, and play together, consider moving to Columbia Station, Ohio.
Have Questions? Ask The Incorvaia Team!
The Incorvaia Team is the best source of information about the local community and real estate topics. Give us a call today at 440-879-7130 to learn more about local areas, discuss selling a house, or tour available homes for sale.