Strongsville, Ohio, is a city that has proudly preserved its past while forging a bright future, creating a business-strong, tight-knit community with small-town appeal.
With an excellent public school system, local private schools, and nearby colleges, Strongsville places a strong emphasis on quality education.
The weather in Strongsville lends itself to year-round outdoor activities in the sun or the snow.
It's easy to get in, out, and around the city with an efficient public transportation system, rideshare services, and an international airport nearby.
Boredom is never a problem in Strongsville, Ohio, which is chock full of educational and recreational opportunities. There's always something to do in Strongsville.
Things to do in Strongsville
Take a step back in time with a trip to the Strongsville Historical Society Village, a re-created village capturing the architectural, cultural, economic, political, and social history of Strongsville's story between 1822 and 1904. The village is comprised of original buildings as well as other buildings that have been relocated to the area.
Gardenview Horticultural Park is a unique botanical garden and arboretum that spans a total of 16 acres in Strongsville. Ten of those acres are the arboretum, and the other six acres are of stunning English cottage gardens with rare plants and flowers.
For more adrenaline-pumping outdoor fun, check out Go Ape Zipline and Adventure Park, offering a 2-3 hour experience in an aerial playground among the treetops. Or, try a near free-fall on the Monkey Drop jump line. And, test your skills at ax-throwing!
Outdoors are also fun in the colder temperatures at Toboggan Chutes, a recreational venue at the Chalet at the Mill Stream Run Reservation. Take on the two refrigerated 700-foot ice chutes that operate with or without snow. The multi-level Chalet offers a concession stand, indoor and outdoor fireplace, heated loft overlooking the rides, two large big-screen televisions, and a picnic grove.
Another great place for cold-temperature fun is the OBM Arena Ice Hockey and Ice Skating, or check out the Strongsville Skating Club for competitive figure skating.
Combine your shopping experience with a movie and popcorn at the Southpark Mall and Cinemark Movie Theater. Or, take the family to Fireflies for a few rounds of mini-golf.
There's so much more to Strongsville, including dozens of dining options, recreation, entertainment, and adventurous things to do.
Homes for Sale in Strongsville
Education in Strongsville
The Strongsville City School District governs Strongsville students attending public schools. The district focuses on academic achievement and growth, financial prudence, and community engagement.
Within the district, there are seven elementary schools, including Chapman, Drake, Kinsner, Muraski, Surrarrer, and Whitney. Junior high students attend Strongsville Middle School, while high school students go to Strongsville High.
There's also one private school within the city: Sts. Joseph and John Catholic School.
Higher education is also close at hand with more than 20 colleges and universities within 25 miles of Strongsville.
The Climate in Strongsville
Strongsville is no stranger to the elements of all four seasons: spring flowers, summer sun, autumn rains, and winter snow.
The city bathes in sunshine approximately 166 days of the year, which spawns high summer temperatures of about 84 degrees.
There's some form of measurable precipitation in Strongsville 139 days annually, which collectively produces 39 inches of rain and 53 inches of snow.
Winter temperatures in Strongsville average about 21 degrees.
Transportation in Strongsville
The Greater Cleveland Regional Transit Authority provides efficient bus service, with several bus stop locations throughout the city.
Rideshare services like Lyft, Uber, and others are readily available for curb-to-curb service.
For air travel, residents and visitors rely on the Cleveland Hopkins International Airport.
Living in Strongsville
Approximately 44,744 residents are living in the 44136 and 44149 zip codes in Cuyahoga County. The city spans 24.6 square miles in northeast Ohio along Lake Erie.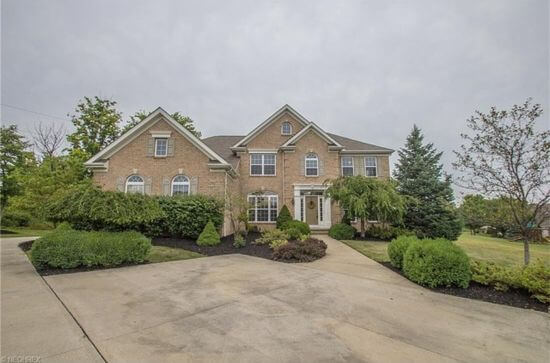 Among its residents, the annual median household income is approximately $82,011, comfortably above the Ohio average yearly household income of around $54,021.
Houses and condos in Strongsville hold median values of about $203,710, above the state's average home value of $144,200.
Conclusion
Strongsville has its roots firmly planted in its respected history but has evolved to become a thriving community that values small businesses.
The city has built an incredible school system that inspires and prepares students for success.
No matter the time of year, there's always an adventure right around the corner. Strongsville has a wide array of shopping, dining, entertainment, and recreation.
When you're looking for your ideal home in Ohio, consider settling into Strongsville as your next home town.
Have Questions? Ask The Incorvaia Team!
The Incorvaia Team is the best source of information about the local community and real estate topics. Give us a call today at 440-879-7130 to learn more about local areas, discuss selling a house, or tour available homes for sale.