7 Commonly Overlooked Things During An Open House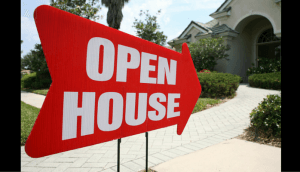 When we're in the process of looking for a home, we tend to only look at the things that are generally visible during an open house. Sure you love the big walk-in closet and that dreamy master bedroom, but try to be more critical and thorough of all the aspects of the home. Below are 7 of the most commonly overlooked aspect of a home which could save you a lot of money and provide you more security. These aspects MUST be inspected during any open house you may visit next.
1. LAND FALL
This is the elevation of the land relative to the property. If the land fall is sloping towards the house, you have to make sure that there is proper drainage in place for the house.
2. DRAINAGE
As mentioned in the first one, you have to ensure that there is sufficient drainage based on the landfall. You have to make sure that there is proper ground drainage already in place to direct away moisture not just from the surface but also from the underground from the soil.
3. TREES
Check for big trees. Big trees correspond to big roots and tree roots may impact the building foundation of the house. Check also if any trees have been cut down. Tree stumps need to be remove because they may encourage termites.
4. BACKYARD
Check the backyard particularly the fences. Check to see if there is excessive damage on the fence, whether it is already leaning.
5. CEILING COVERING
Check for any water damage. Make sure to look at every part of it if there are any water stains or sediment cracking. Sediment cracking generally suggests that there could be a leak from the roof or there may be structure issues.
6. DOORS
 Check for sticky doors. Check if doorframes are square. This could suggest structural issues too.
7. FLOOR
Make sure that floor level is normal. Irregular floor level could suggests unsound building foundation. Make sure that the floor level is not falling away towards the exterior walls.
If you are planning to buy or sell a home, let The Incorvaia Team make the process as easy as possible for you. Call us at 440-879-7130 today!