5 Things To Avoid For First Time Home Buyers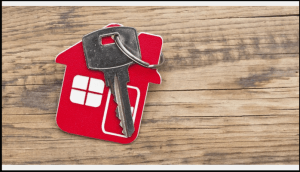 The challenge of buying a home for the first time can seem so daunting that it's tempting to either just go with the first house that falls in your price range or continue to rent. To help prepare you for this and get the most out of that purchase, below are some things to avoid in going through this process.
1. Avoid Looking At Irrelevant Data
When we're looking to buy a home, we will always go online not only to find options but also to do some research. Avoid looking at national statistics of real estate, look at your local market. Get local real estate information for the neighborhoods you are looking into. What's happening in other areas may not be applicable on your own location. By focusing on your local statistics you will get accurate information and make your decisions more wisely.
 2. Don't Get Distracted
Being a first time home buyer, you will certainly be asking questions to the people you trust and they will most certainly share information with you with how it was like when they were buying their first home. No matter how willing they are to help you, be objective and study all the information you gather. The problem with this is that the rules, regulations and processes when they purchased their property may not be the same as it is today. In addition to this the market conditions could highly be different from what it was then. Don't get distracted with all the recommendations and suggestions coming from all angles.
3. Do Not Assume Listing Agent Is For You
Make sure that you hire your own Realtor. Never assume that the listing agent will provide you with the best deal or even consider your best interest. As first time homebuyer, you need your own representation. Try to avoid going on a website and contacting the listing agent directly. Always bear in mind that the listing agent has a contract with the seller to get them the highest, possible offer they can have. You need to have someone to negotiate for you.
 4. Avoid Looking At Home Without Being Pre-Approved First
 Looking at homes without being financed is counter productive. You have to get your loan pre-approval first to check what your price range and budget is going to be. This will also show any agent that you're serious and committed to going through the process. sure of
 5. Be Prepared
Do your research. Study what types of properties you're open to buying. You have to be ready to act quickly when you see a property you like. Some best properties sell in less than 5 days and can even get into bidding wars. Overall you have to be ready financially, mentally and everything else.
If you are planning to buy a home, let The Incorvaia Team make the process as easy as possible for you. Call us at 440-879-7130 today!