Moving to a New Neighborhood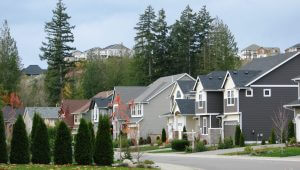 Moving to a new and unfamiliar neighborhood can be a little scary and overwhelming, but there's more at stake than just going out of your comfort zone. Making the wrong choice when deciding what neighborhood to buy in can also cost you money and peace of mind.
If you're moving across the country or just long distance, it can be a bit challenging to do neighborhood reconnaissance, but there are definitely ways to do it. Do your research online and visit websites that collect and analyze data from numerous sources to create detailed profiles of cities in the United States, including information about crime rates, places of interest, regular events and even weather patterns and details about the local climate. You can also regional magazines and newspapers for rankings of the best neighborhoods. In many towns, the local Chamber of Commerce provides a guide for people who are relocating.
Besides doing research on your own, it would probably be a good idea to also consult with an experienced professional with a lot of knowledge on a specific area. Work with a reputable real estate agent to get recommendations and information on homes in neighborhoods that fit your needs and budget. Let them know which neighborhoods you already like, and they should be able to recommend similar alternatives or lay out your other options.
Once you've decided on a neighborhood you like, visit it a few times if you can, at different hours of the day. Be on the look out for the following things: a lot of abandoned or boarded-up homes in the area, trash on the sidewalks, its proximity to shopping and business areas, restrictions on street parking after school and during the rush hour, and how well the neighborhood amenities like parks and playgrounds are maintained. If you have time, grab lunch or a drink at a local bar or cafe and chat up the locals.
If you are planning to buy a home, let The Incorvaia Team make the process as easy as possible for you. Call us at 440-879-7130 today!