Pricing Your Home Correctly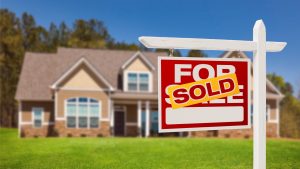 If you are planning to sell your home soon, you should know that pricing your home correctly is one of the most important things to do if you want to sell your house quickly and for the highest amount. Whether or not you make a profit when selling your home, how much of a profit you will make and how long it takes to sell your home all largely depend on the asking price you set on your home. You should aim to put a price on that the market can bear, but that won't leave money on the table either.
One thing to remember if you are a seller is that time is not on your side. According to several studies done, the longer a house stays on the market, the less likely it will sell for a higher price or even the original asking price. That's why it's so important to go for a fair market value, so that if your goal is to earn a profit through the sale, you'll need to determine an asking price that will encourage buyer activity. This is something a knowledgeable real estate agent can help you with, so be sure to hire the right person to help you sell your home.
It's also worth noting that there is a big difference between value and cost. How much you value your home is not the same thing as what buyers will be willing to pay for it.
You also need to keep things simple and make it easy for buyers to view your home when putting it up for sale. Be flexible about when your agent can schedule showings.
Determining the right asking price on your home can be more complicated than you think, and this is when your real estate agent's knowledge and expertise becomes invaluable, as his or her understanding of the market is crucial in helping you determine the price of your property.
If you are planning to sell your home, let The Incorvaia Team make the process as easy as possible for you. Call us at 440-879-7130 today!