Reminders for Making an Offer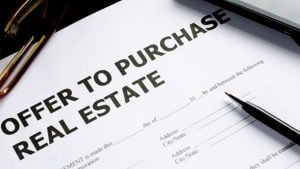 If you are a home buyer in a seller's market, like most of the country is at the moment, then you may be thinking of ways you can beat out the competition and make sure that any offer you make on a home is accepted. When it comes to making offers, there are really no hard and fast rules, nor is there any one big secret to making an offer that is guaranteed to be accepted by any seller. However, one thing you should definitely do when making an offer is to act fast, especially with current real estate market conditions as they are. Because offers can very quickly turn into contracts, it's best to make sure you have everything you need before you make one.
Have your proposed selling price ready. It may be a good idea to make an initial offer that is around ten percent below the asking price. This would give you room to negotiate–just remember that this may not work in all areas, depending on the market trends. Whether or not this would be a good strategy to use is something you should discuss with a knowledgeable and experienced real estate agent who will be able to give you sound advice after considering the exact market conditions where you are looking to buy. Also make sure not to exceed your budget. It would help you a lot to determine the maximum amount you can afford before you start looking at houses.
Have your financial documents ready, specifically your pre-approval or pre-qualification letter, as many sellers require their buyers to be pre-qualified before they'll even consider any offers.
Be ready with your deposit or the amount of earnest money that will be tendered with the offer. You obviously wouldn't want to find yourself in a situation where you've made an offer that was accepted but you don't have the deposit ready to proceed with the sale!
If you are planning to buy a home, let The Incorvaia Team make the process as easy as possible for you. Call us at 440-879-7130 today!