What to Bring with You When You Move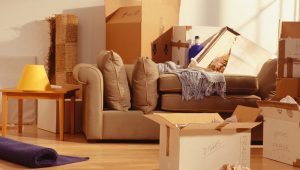 If you are in the process of selling your home, you might think that once the transaction is finalized, you can just pack up everything and move. You should be able to keep anything you can safely remove, right? Actually, your buyer might want some of those items. Not keeping everything and deciding which items can stay is also actually a good way to tempt potential buyers into making an offer. Here are a few items you should consider leaving:
1. Built-in furniture, such as cabinets, bookshelves, benches and pull-out furniture.
2. Landscaping, including small trees, shrubs and flowers planted directly into the ground.
3. Wall mounts. If removing TV wall mounts or picture mounts could cause damage to you walls, you should probably just leave them where they are when you move.
4. Custom-made items such as curtains, blinds or plantation shutters.
5. Hardware. If you've updated or replaced the knobs and drawer pulls throughout your home, you should consider leaving them or installing replacements.
6. Smoke detectors and sprinkler systems, especially if you are planning to move out before selling your home.
While the above are items you should consider leaving for your buyer, the following items are things you can generally keep:
1. All outside furniture, like your patio furniture, play sets, and lawn equipment. These include wooden swings, custom swing sets, playhouses and slides.
2. Most appliances are alright for you to take with you, though some lenders will require homes to have an oven installed before approving a loan.
3. Light fixtures, curtains, rugs and other decorative items.
If you are planning to sell your home, let The Incorvaia Team make the process as easy as possible for you. Call us at 440-879-7130 today!