Will Renovating Increase Home Value?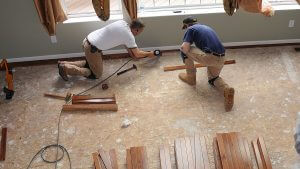 These days, when a potential buyer is trying to decide whether to buy a particular home or not, resale value is always a factor to consider. This leads many homeowners to ask themselves how to best spend their money to increase the value of their homes. One of the biggest mistakes you can make when it comes to renovating on a budget is to blow that entire budget on just one room or two, while neglecting the rest of your home. Unless you have an unlimited budget, here are a few things you should consider before renovating your home to increase its value:
1. Don't prioritize cosmetic renovations over structural or plumbing and electrical issues. Yes, those issues might be a lot less fun to deal with, but they should always come first. Imagine redoing your entire master bedroom with an en suite bathroom, only to have your ceilings ruined by water damage. When it comes to renovating your home, making sure that it has "good bones"–that is, a solid foundation and structure–should always be your first priority.
2. If you are on a very limited budget, a smart thing to do would be to do a consistent mild update in all of the rooms in your home. For example, give all your walls a fresh coat of paint and upgrade all the light fixtures and switches. In an average-sized home, this will only cost you a modest amount, but you would be amazed to see how much better your home would look with such a simple and cost-effective update.
3. The kitchen is usually the most expensive room in the house to renovate, so you must proceed with caution before deciding to do any major renovations. Choose your design, layout and fixtures carefully and hire reputable and experienced people for the job, as it can make or break the resale of your home completely.
If you are planning to buy or sell a home, let The Incorvaia Team make the process as easy as possible for you. Call us at 440-879-7130 today!