Working with a Buyer's Agent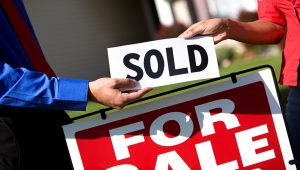 In this day and age, information is so readily available to anyone who needs it that it seems like anything is possible now. Even tasks that used to seem hard—like buying a home—suddenly seem a lot easier. It is definitely possible to buy a home all on your own, but if you do decide to go the DIY route, be prepared to spend a lot of time and effort figuring out the process by yourself. This can get very time consuming, not to mention complicated, confusing and maybe even a little stressful and frustrating. At the end of the day, hiring a reputable real estate agent will definitely make the buying process a lot easier and more stress-free for you and your family.
A good real estate agent will most likely have a lot of equally good contacts, including reputable local lenders who will provide good service and act in your best interest. They will also have a solid database of homes on the market, making it that much easier for you to find one that matches your idea of a dream home.
An experienced real estate agent will be updated on all the current trends in the marketplace, including pricing and financial terms, so you won't have to do all the research yourself. This knowledge and expertise will also help you out once you start dealing with all the paperwork that comes with buying a home. This is especially helpful because contracts and other real estate documents usually contain a lot of legal jargon or technical terms that can be very confusing or intimidating to someone without knowledge and familiarity that real estate agents have.
Lastly, good real estate agents are excellent negotiators, and will be able to help you get the best deal on a home and make sure you aren't getting tricked into paying more than you should on a house. They will be able to guide you through the appraisal and inspection processes and, because they are used to paying attention to detail, they will be able to spot things you might miss.
If you are planning to buy a home, let The Incorvaia Team make the process as easy as possible for you. Call us at 440-879-7130 today!