Study shows Crime Rates have Dropped in Greater Cleveland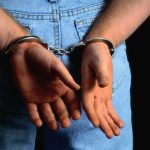 A national study of crime statistics shows that crime rates in Greater Cleveland–and most of the country–have gone down drastically since 1990.
The study used FBI Uniform Crime Report statistics to show that violent crime in the 100 biggest metropolitan areas in the country fell 44 percent between 1990 and 2008, while property crime dropped 42 percent between those same two years.
The study compared the number of crimes per 100,000 people in a city or region.
The Cleveland metropolitan area, which includes Cuyahoga, Lake, Geauga, Lorain and Medina counties, experienced a 35 percent decline in violent crime and a 36 percent drop in property crimes between 1990 and 2008.
Michael Maltz, criminology professor at Ohio State University, said one of reasons property crimes may have gone down is the fact that people have become more security conscious. They use better locks on their doors and better alarm systems for their homes and cars.
The study concludes that declining crime rates are especially important for urban areas. According to the study, "Not only do cities become a more attractive residential choice, they also become more attractive locations for leisure and recreation, tourism and other important sources of economic activity."